Qualified Local Tourist Guides
When touring Italy you should hire Qualified Local Tourist Guides.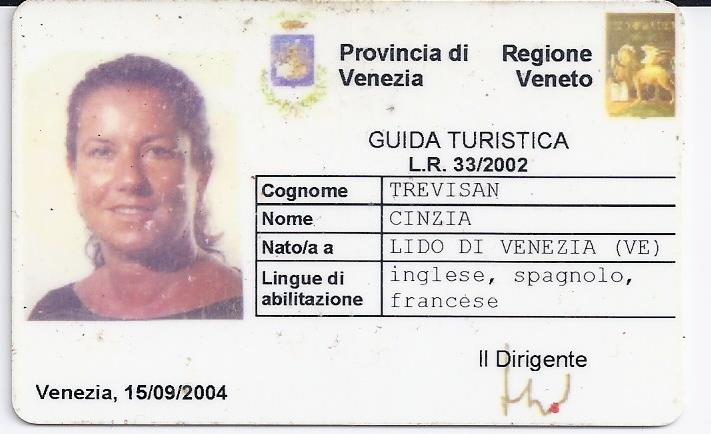 Unqualified guiding is not permitted by the Italian Law. Therefore, when booking a local guide in any Italian city, it is your right to ask for evidence that he / she holds a license before closing any deal.
Under present regulations in Italy, as in most European countries, there is no such thing as a "docent", "lecturer", "art historian" or "cultural association" to deal with when hiring the services of a local guide, either directly or through travel agents. Before showing any personal title or degree, guides must show that they are Qualified Local Tourist Guides first. Qualified Local Tourist Guides are the only professionals permitted to conduct tours in all sites and museums of an Italian city.
To become  Qualified Local Tourist Guides in Italy – like in several EU countries – candidates must pass an examination given by the local public tourist authorities to assess and test their knowledge of the city in terms of its history and geography, its art and architecture, its museums and art galleries, churches, its environs and cultural features.
As part of the requirements, candidates must also prove their knowledge of each of the foreign languages they applied for with oral and written tests. Qualified Local Tourist Guides provide a professional service to visitors: they act fairly in all dealings with all those who engage their services together with their colleagues, tourist services purveyors, local tourist boards and cultural insitutions. They protect the reputation of tourism in their own area of operation by taking all steps to ensure that their clients treat the environment, wildlife, sites and monuments and the local customs with respect.
Qualified Local Tourist Guides are ready to share with visitors reliable up-to-date information on all aspects of the local life that may be of any importance to them such as temporary exhibits, food & drink tips, markets, public transport, major events, and local venues.